A Global Solution In A Global World
What Is Sapian Group
Sapian Group is the holding company for various wealth management, asset management, sales channel services and Blockchain associated businesses within the group.
Our companies are international, with offices in Dubai, Spain, UK, Lithuania, Singapore and South Africa,
What We Got
The Sapian group has over 100 man-years of experience in the business with management of major infrastructure projects and clients in access of $10B
What We Do?
Sapian Group comprises of several subsidiary companies, each focused on contributing towards the overall ecosystem of the group.
Our solution provides utility pegged coin with a controlled volatility,and exchanger services with the lowest cost in the market. Our technology combines regular financial services and blockchain-powered finance technology to bring users an efficient solution and empowerment in their daily financial transactions.
OZEETY (OZTG), the core of Flash Group ecosystem, it's a proof-of-stake blockchain platform designed to deliver a "utility asset-pegged coin" with a reduced velocity, to enable mainstream usage. OZEETY fits perfectly with Flash Group's mantra "Financial Inclusion and Beyond". The OZEETY's PoS Masternode and mobile node...
Financial Inclusion and Beyond

Flashwallet

A simple mobile wallet for managing the fiat and crypto based digital banking, with a Pro wallet version under development The OZEETY's PoS Masternode and mobile node staking rewards corewallet.


An all-in-one information station in various models, providing Blockchain based educational information. It also has full ATM-style functionality, with the capability to dispense your own OZTGcard and the possibility to buy crypto directly from the Cryptostation


A dedicated team to design all graphics and user interfaces for corporate branding and image across the whole group of companies


A targeted ad service across all our platforms, to provide the user with information and promo offers on their interested areas and location. The revenue from this will be shared with the clients and also contribute towards our charity foundation


An independently managed foundation through which the group of companies will contribute towards helping our chosen projects and causes. Self-sustainable humanity is our mission and we will work hard in collaboration with other NGOs and government bodies to bring this to reality
Unique biometric all-in-one smart card with onboard encrypted cold storage. Order your special AMBASSAD'OR box! The box contains: an OZT card in Gold Metal + a physical OZTG coin in 24K gold + an access to our Luxury Private Concierge Service.
Quantum Quorum provides the core asset holding company for the precious metals under management, vaulted in a secure registered location in the Dubai DMCC. The current AUM is primarily used as asset collateral to peg the OZTG, which is the group's Blockchain-based coin. The company over time will increase this AUM from the business profits across the entire group, to increase the intrinsic value of the OZTG coin.
Sapian Capital will continue to develop solutions for wealth creation and also look at the future of funds, to enable the mantra we have: financial inclusion and beyond. Sapian Capital brings the possibility of wealth generation that was normally afforded to the UHNWI and Institutions.
Ollorun is the sales channel for our network and affiliate marketing for our products and services. The current offerings sold via Ollorun network are related to our health and wealth creation products and services.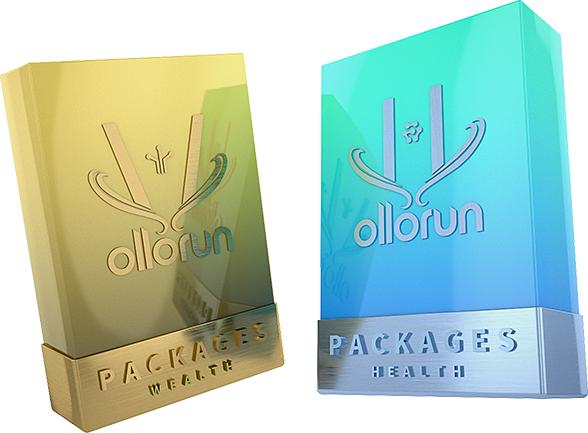 Sapian Asset management has developed new standards taking in account today's reality, in term of maintaining ,and selling assets cost effectively.
Flash Group News is the route to Blockchain and crypto-based news channel, as well as an events organisation. Its goal is to help educate the clients and readers about the latest views in the marketplace and offer future vision from major leaders and authorities via specific fireside chats and interviews.
The Asset Pegged Coin
The core to all our platforms, is part of the Sapian Group holdings IPR. This could be licenced or later offered to the marketplace as an alternative to existing Blockchain technologies, with our unique privacy-based protocol (EZee) integration, as well as the masternodes, staking rewards and mobile nodes technologies.
What We Are Capable Of
The specific business companies focused on trades, commodities market, Advertising, news and events, Digital Web agency, design services, hospitality, Gold and other precious metals asset management, real estate, financial services, Blockchain/ Cryptomonial engineering, wealth management and consulting.
Serge Maurice Lobreau started in 2015 the journey to build a holding company that manages all company related assets and intellectual property, as the Chairman and Founder of Sapian Group. The company officially formed and launched in the UAE, The vision from there on was to create a group which truly became a leader in innovative wealth creation and management, to assist clients to make asset backed and asset pegged investments. The clients got experienced advice and consultancy for capital markets, asset management and financial planning, for the most cost effective and tax efficient investments. All of Serge's past experience is brought into Sapian Group to deliver what we call "Cryptomonial Engineering."
Serge Maurice Lobreau started in 2015 the journey to build a holding company that manages all company related assets and intellectual property, as the Chairman and Founder of Sapian Group. The company officially formed and launched in the UAE, The vision from there on was to create a group which truly became a leader in innovative wealth creation and management, to assist clients to make asset backed and asset pegged investments. The clients got experienced advice and consultancy for capital markets, asset management and financial planning, for the most cost effective and tax efficient investments. All of Serge's past experience is brought into Sapian Group to deliver what we call "Cryptomonial Engineering."